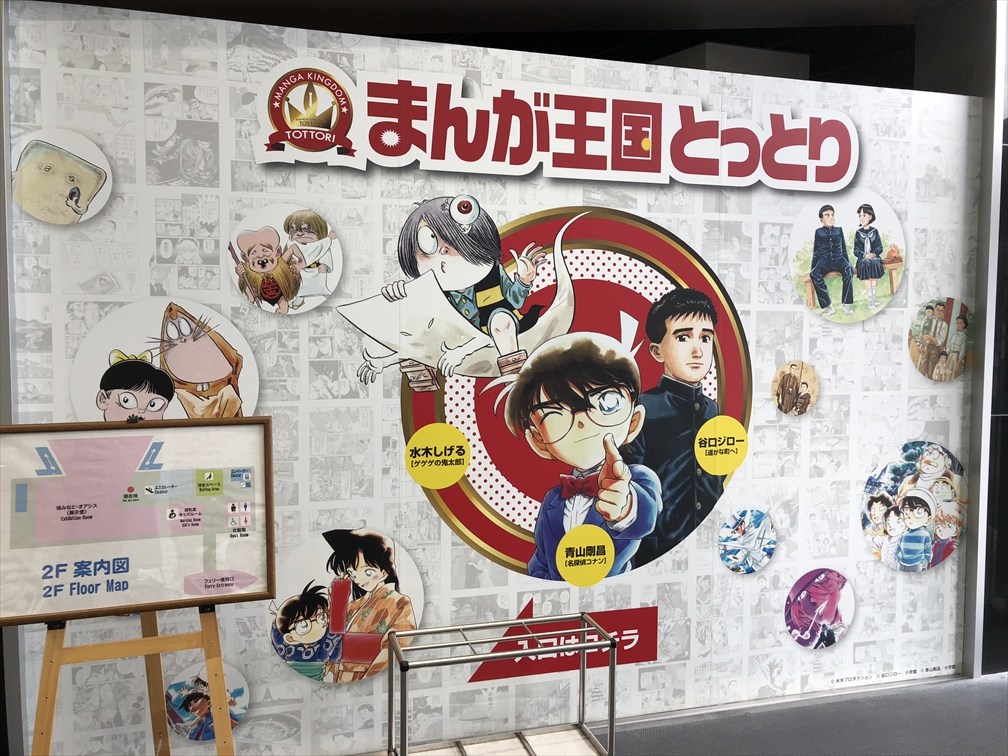 Tottori," Manga Kingdom"-Part1 Gegege No Kitaro
Tottori prefectures calls itself Kingdom of Manga" and promotes its manga contents and museums. I visited the Tottori prefecture recently, so I will talk about manga museums and so on in 3 parts.
Gegege No Kitaro is a very famous monster manga/anime in Japan. Its anime version started in 1968 and the latest series started this year, so almost 50 years !
The visit started with the Kitaro train, collaboration train of JR. After I got off the train at Sakai Minato station, I bought "Yokai guide book" (Japanese monster guide book) to collect stamps located in the street called "Mizuki Shigeru Road". Actually, Mizuki Shigeru is the pen name of the author. In fact, he was born and raised in this city, that's why there are so many things related with Kitaro.
Along this street, you can find many shops selling Kitarou products including food and sweets. I actually chose "Tuna ramen" even if it has nothing with Kitarou, because that was my first experience with raw tuna ramen. You can also find Yokai square and Yokai shrine while walking. I tried Yokai Mikuji (fortune telling paper). Even police office and cash dispenser corner are also decorated with the Yokai style LOL !
I continued walking on the street and found Mizuki Shigeru memoriam museum. There are rich explanations about the life of the author, in particular, how Kitaro was created, the author's atelier, etc. There is also "Yokai Warehouse", a small haunted house.
(by SuperYossy)