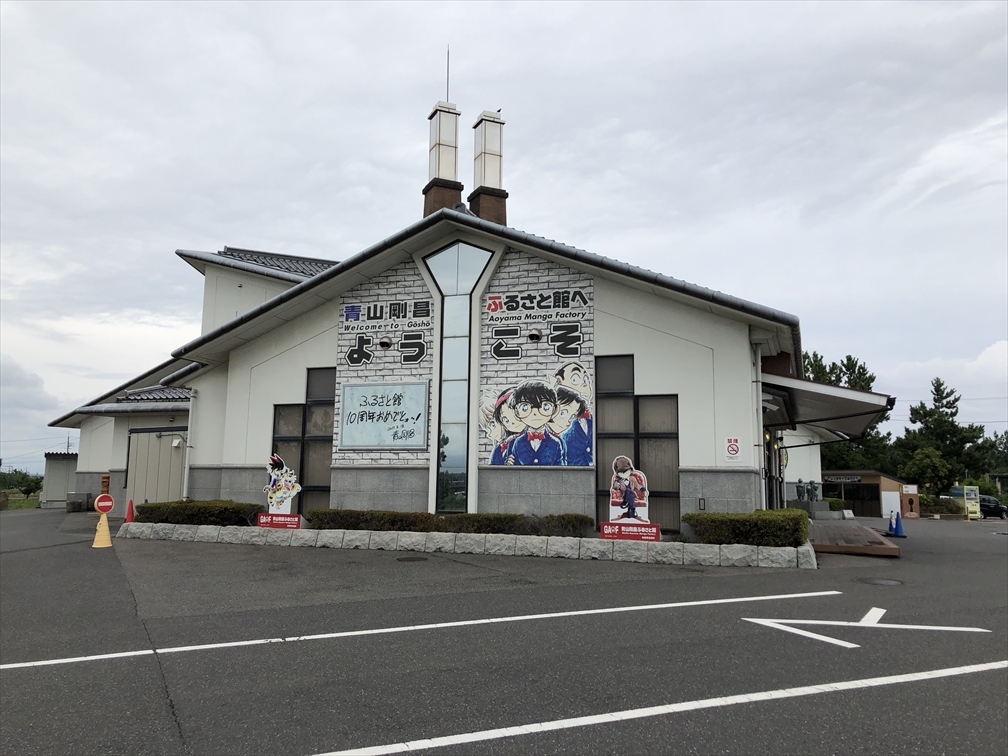 Tottori," Manga Kingdom"-Part2 Aoyama Museum (Detective Conan)
The part 2 is all about Aoyama Museum (Detective Conan museum).
Aoyama Gosho (his real name is the same as mine, Yoshimasa LOL) is famous Manga-ka as the author of Detective Conan. Its manga started in 1994, so more than 20 years and Conan has been already translated in many languages. Conan Museum is located in the birthplace of the author Aoyama. There are also many statues and Conan's house, cafe, and the shop in the same city…so, it's kinda Conan's town like Sakai MInato as the Kitaro town. Even the station and the city library have Conan's decoration.
Conan's house was fun. If you push the button of the intercom, Conan or Ran replies.
On the contrary, Cafe Poirot was a bit ordinary if you don't order some special foods or drinks.
But anyway, the main place is Conan museum, so I visited it of course. Conan museum is a bit far from the station. But anyway, you can take pictures of Conan statues along the street. There are also some VR/AR tricks. You can see AR images after you download a special iOS/android application. And you can use it inside the Conan museum as well.
You can find their Conan statues with lighting, anywhere ball dispensing belt and some other gadgets used in Conan. There are also some games you can experience. I tried "Make Kogoro Mouri sleep" and finished the final stage. There are some videos I uploaded on Youtube.
I went there on the 1st Serptember and the famous American TV host Conan O'brien visited this town 3 days later.
To see further information, please copy and paste URL below.
https://hypebeast.com/2018/9/conan-obrien-japan-visit-harajuku-conan-town
(SuperYossy)