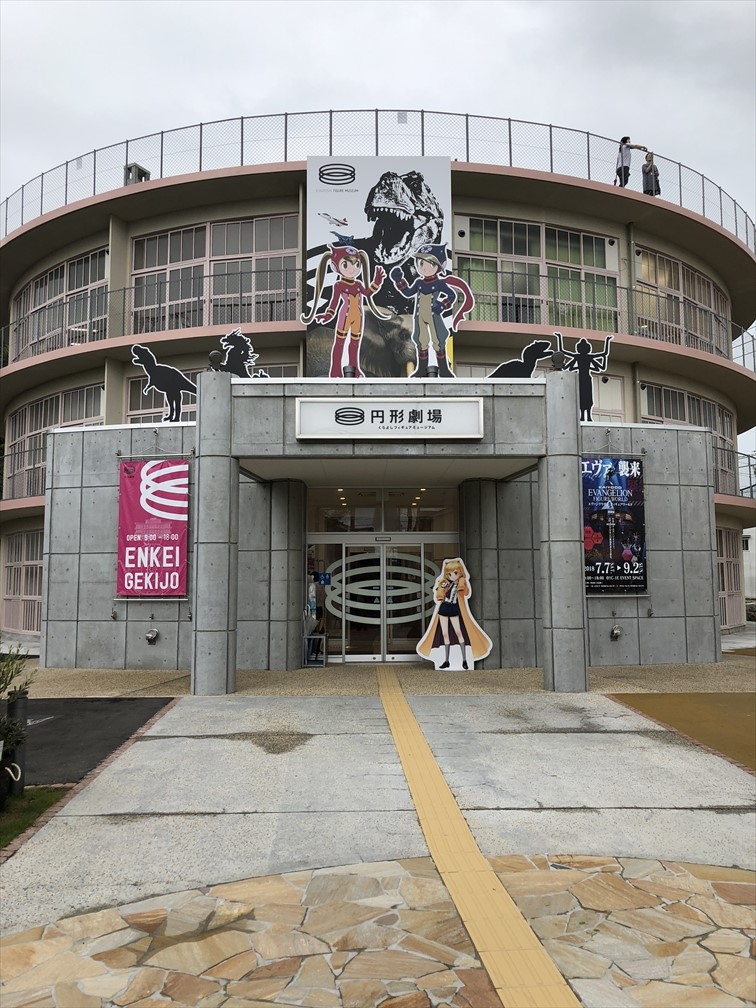 Tottori," Kingdom of Manga"-Part3 Figure Museum and Evangelion
In Tottori, there is also Figure Museum. I know there are some other figure museums in Japan but this museum is using the building of the former elementary school and it is probably one of the rare museums having a round shape.
Fortunately, there was a special exhibition of Neon Genesis Evangelion. So, many people were visiting the museum. Apparently, most of figures there (especially Evangelion figures) were produced by Kaiyodo, one of the most famous figure manufacturers in Japan. They were really well displayed with lots of details. Some of pictures I took are shown here and on our Instagram.
Permanent exhibition is composed of 5 sections (categories) such as Dinosaur, Animal, Military, Character and Japanese Culture sections. In addition, the former classroom was restored in one room. In another room, you can play with soft vinyl figures to create your own story. I tried to create some "scenes" using some of the figures. Did you find out the stories I made ? 😀 The district of traditional houses and warehouses nearby have white mortar walls and red roof tiles and it is nice to walk there.
(SuperYossy)