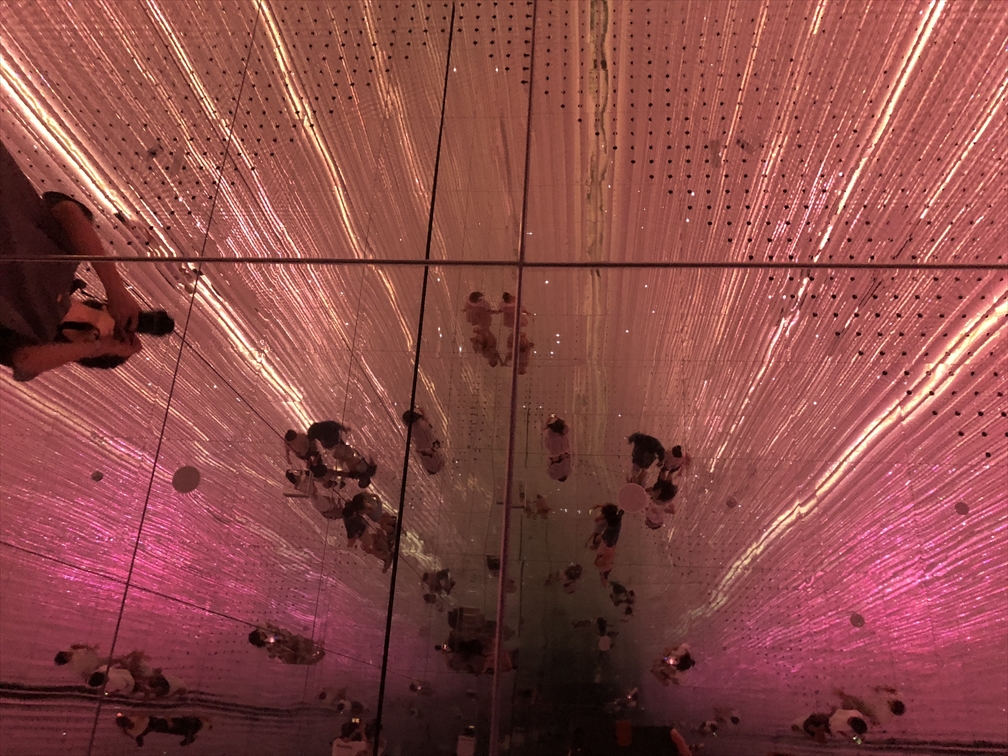 Digital art exhibition produced by Team.Lab is crrently held in Tokyo.
The entrance fee is a bit expensive, true, but this exhibition deserves the price.
The facility consists of 5 rooms. The first room is more a less for kids but the second room is awesome with LED illuminations and mirrors. In my view, this is the best installation in this facility. You will have an impression people are confined in the infinite mirror world. In the third room, you see many carps created by projection mapping. I don't tell you here tips used in this room because it is better to discover yourself but we may feel a virtual pond. In fact, you will feel the room much bigger because of the mirror effect. The fourth room is mysterious. Well, it is sometimes difficult to understand contemporary art, isn't it? Balloons are moving with artificial wind. The last room looks like a huge kaleidoscope. CG based flowers are projected. There were many couples here, nice as a romantic location, haha :-D. Just one thing you need to keep in your mind. There is no restaurant nearby. To get the closest convenience store, you have to walk at least 10 minutes (mostly 15 minutes). The exhibition will be closed in Autumn 2018.
To see the videos of the exhibition, please visit our Youtube channel by clicking the following link.